speeches, uncategorized
V. K. Krishna Menon Memorial Lecture 2014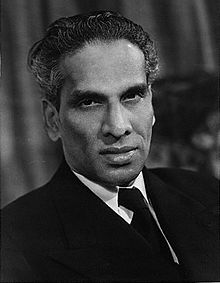 It is indeed a high honor and privilege to be addressing this august audience assembled here to pay homage to Vengalil Krishnan Krishna Menon whose life and work reminds one of Thomas Carlyle's dictums:
NO GREAT MAN LIVES IN VAIN...HISTORY OF THE WORLD IS BUT THE BIOGRAPHY OF GREAT MEN.
When Krishna Menon started speaking for India on the world stage, the establishment in the West started a cottage industry of demonizing him.
Some in India obediently joined the demonizing game.
Why did US want to demonize him?
Because, he was seen as 'dangerously persuasive'
That is what the CIA told MI5.
The MI5 once seriously considered assassinating Krishna Menon when he was High Commissioner in London. Fortunately, the Agency reconsidered the matter.
This is revealed in the book Defence of the Realm, written by Professor Christopher Andrew of the Cambridge University, published in 2009. He was commissioned to write a history of MI5 at the time of its centennial. MI5 was set up in 1909.
Our IB (Intelligence Bureau) was established in 1887. Did any one think of publishing its history in 1987?
June 30th, 2014 | category:speeches, uncategorized |